Create a Positive Legacy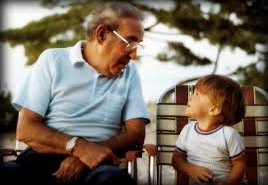 A couple of weeks ago I attended an event hosted by a new magazine called 'Salt', who are promoting sustainability. Among the many enlightened ideas that I gained one statement made more impact than any other.
According to the 'Keynote Speaker' Lawrence Bloom, previous executive of the Intercontinental Hotel Group and former chairman of the UN Environmental Programme, 32 trillion dollars is expected to pass worldwide from this generation to the next now we are in the early years of the millennium.
This is a staggering amount of money, and with all the environmental and social challenges that face future generations isn't it essential that this money is invested wisely.
As a financial adviser I have witnessed how many of my clients take great care in formulating inheritance plans for their children and grandchildren. In other words they want to leave a positive legacy. This can include taking great care in timing when payments are made to ensure that their beneficiaries receive financial assistance when they most need it, and not when they might frit it away. Equally great care is taken to ensure that plans are tax effective, so that a disproportionate amount doesn't go the State. But when considering legacy how many clients think about where their money is going to be invested, and whether this ultimately leaves a positive legacy for their offspring ?.
Responsible and ethical investing today means access to a wide range of funds that can provide an assurance to the client that money will be used positively to help create a healthier safer world for their children and grandchildren. These can be traditional ethical funds that screen out negative industries, such as armaments or tobacco, or they can be more 'thematic' funds that focus on healthy positive themes for the future, such as clean energy and health and wellbeing. There can also be funds that invest in companies that are the best in their sector, having taken into account environmental, social , and governance factors.
Equally funds can cover a range of asset classes including equities and fixed interest vehicles, allowing risk to be controlled.
Above all evidence is showing that the performance of these funds stands can stand up against their more conventional counterparts. For example, according to the MSCI (Morgan Stanley Captial International) index survey carried out in September last year the Socially Responsible (SRI) screened index out-performed the non- screened version. Since its launch in 2007 the SRI index showed an average annualised return of 3.92% v 3.35% for the non-screened.
So when leaving money for future generations it would make sense to approach your solicitor and financial adviser to ensure that your legacy is planned in the most effective way. So why not also ask whether that the money be invested in a positive way in line with your values and wishes for the future!
If you like what you read please pass on and subscribe below to be included in newsletter